Nome e Identidade Visual / 
Name and Visual Identity
Domani é um edifício residencial à frente do seu tempo. É um produto imobiliário diferente do padrão com o qual o mercado regional está habituado. São apenas 8 unidades habitacionais de alto padrão, com proposta arquitetônica arrojada.
Propusemos o nome Domani, que em italiano significa "amanhã". A palavra se escreve como se lê e soa de forma muito natural em um contexto onde a colonização predominante é italiana. A assinatura visual evoca um movimento em direção ao futuro, ao passo que as hastes tipográficas "se adiantam" para a direita. O movimento sugerido na versão estática da assinatura visual ganha ainda mais sentido na versão em movimento.
Domani is a residential building beyond its time. It is a real estate product different from the standard that the regional market is used to. It is comprised of only 8 high end units, with a contemporary architectural proposal.
We proposed the name Domani, which in italian means 'tomorrow'. The word is written as it is read and sounds familiar to a context where the predominant colonization if Italian. The visual identity evoques movement towards the future, as the font rotates to the right. The suggested movement on the static version of the visual identity makes more sense on the moving version.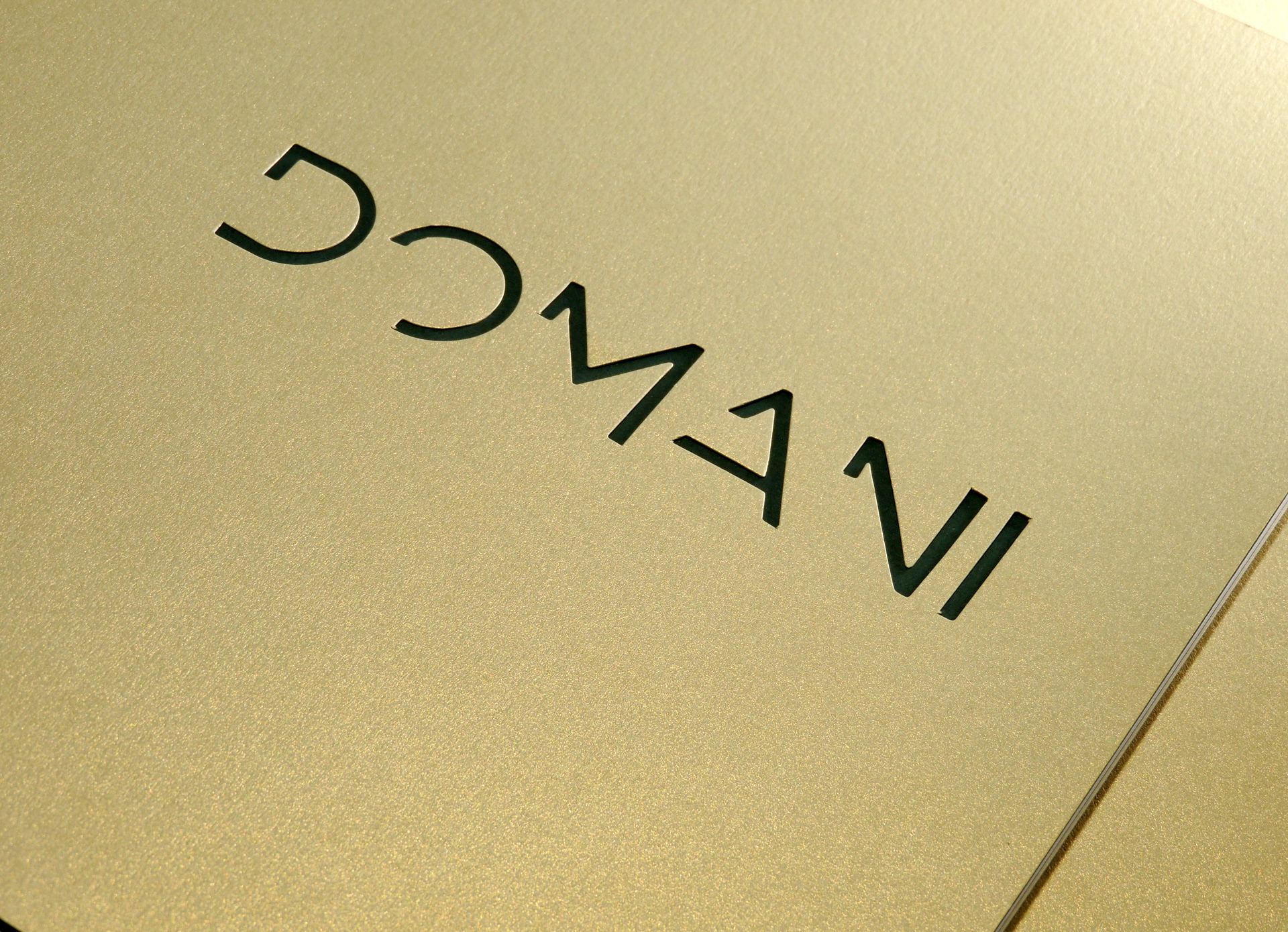 FICHA TÉCNICA
Direção de arte e design: Laila Rotter Schmidt
Fotos: Laila Rotter Schmidt e Rodrigo Vieira
Animação: Felipe Valenciano Cruz
Colaboração: Agência Libre