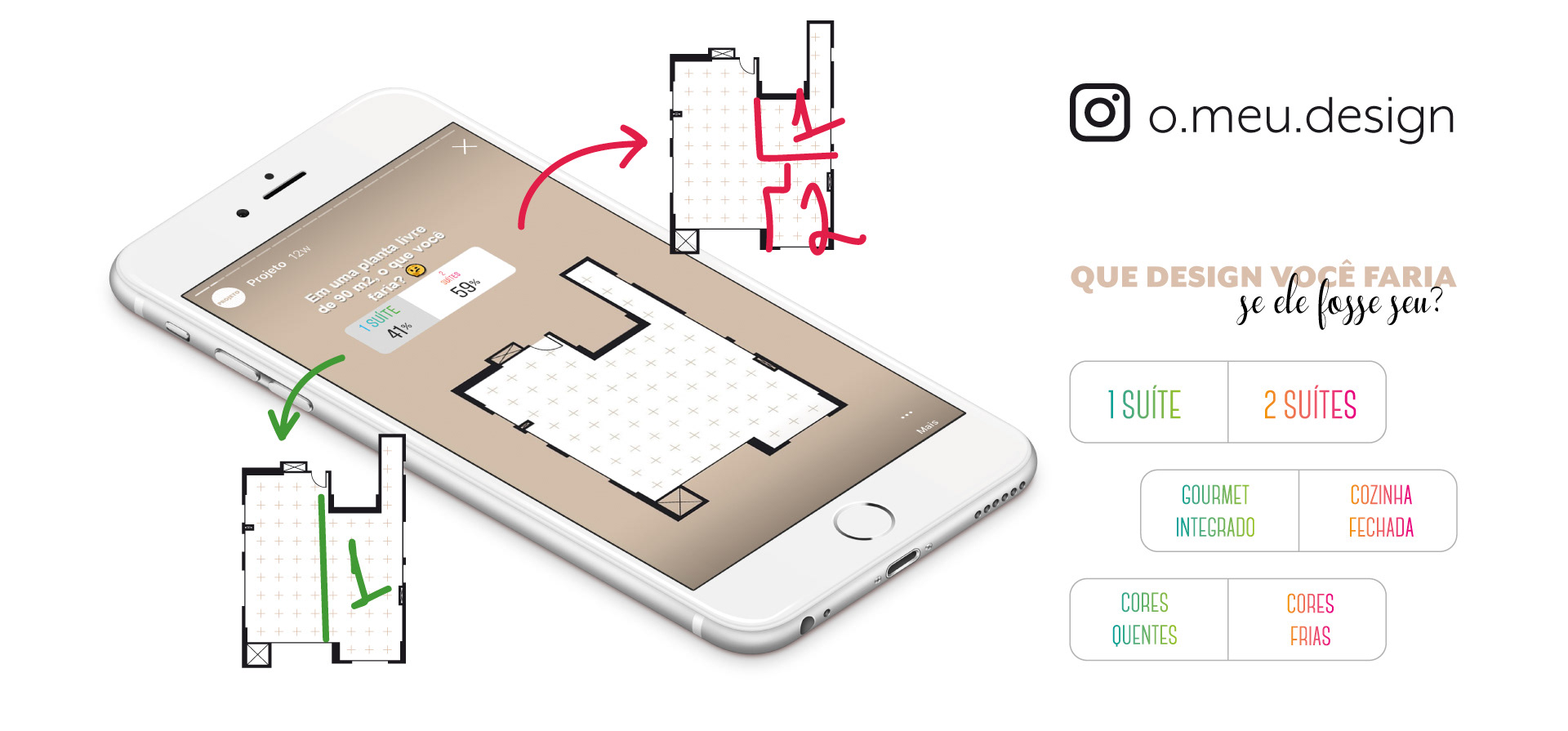 DIÁRIO DO DESIGN / 
DESIGN DIARY
Perfil no Instagram @o.meu.design / 
Instagram profile @o.meu.design
Todo mundo adora pesquisar ideias para deixar a casa do seu jeito. Ao buscar inspiração, às vezes as pessoas acabam decidindo que querem um novo lar. Nosso desafio era aproveitar esta oportunidade para promover um lançamento imobiliário cujo principal diferencial é ter planta livre, o Design Residence.
Como as pessoas buscam cada vez mais inspiração nas experiências de outras pessoas, se tornaram populares no Instagram os perfis de apartamentos, onde seus donos mostram o andamento das obras, falam sobre imprevistos, achados interessantes e dicas de decoração.
E se fizessemos o mesmo com o apartamento modelo decorado do Design Residence?

A partir do mote da campanha "A planta é livre, o Design é seu", criamos o perfil @o.meu.design. Nele, convidamos os usuários do Instagram a acompanhar os bastidores e participar das decisões de projeto e de obra do apartamento decorado, mostrando que o Design é seu, antes mesmo de ser seu. 
Everybody loves to research ideas to lift their houses. In searching inspiration, sometimes people end up deciding that they want a new home. Our challenge was to enjoy this opportunity to promote a real estate launch whose main differential is to have a free plan, the Design Residence.
As people search for inspiration more on the experiences of other people, apartment profiles became popular on Instagram, where their owners show the development of the construction, talk about unexpected situations, interesting findings and decoration tips.
What if we did the same with the decorated apartment of the Design Residence?
From the motto of the campaign "the plan is free, the design is yours", we created the profile @o.meu.design. On it, we invited the users on Instagram to follow the backstage of the campaign and participate on the decisions of the project and site of the decorated apartment, showing that the Design is yours, even before being yours.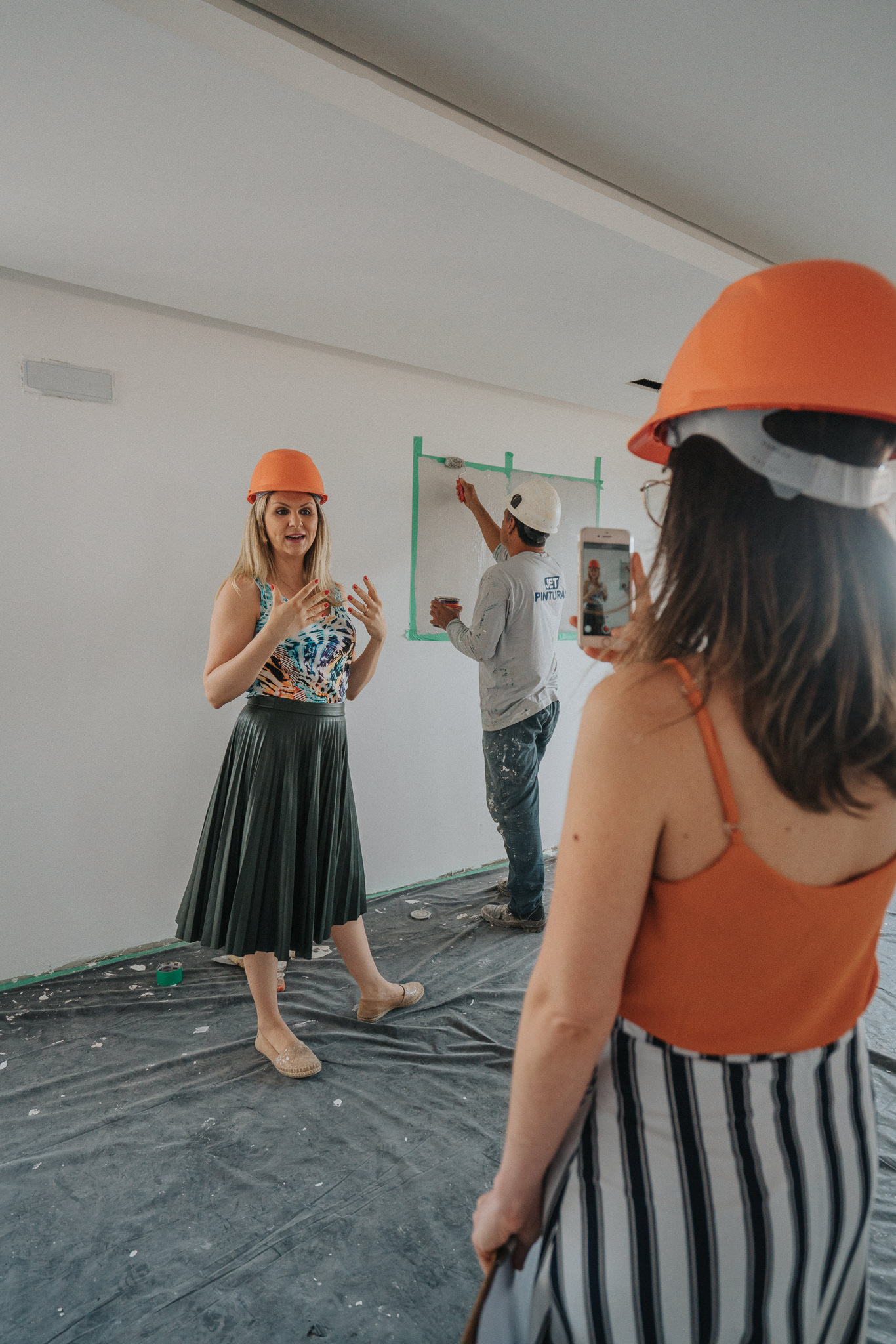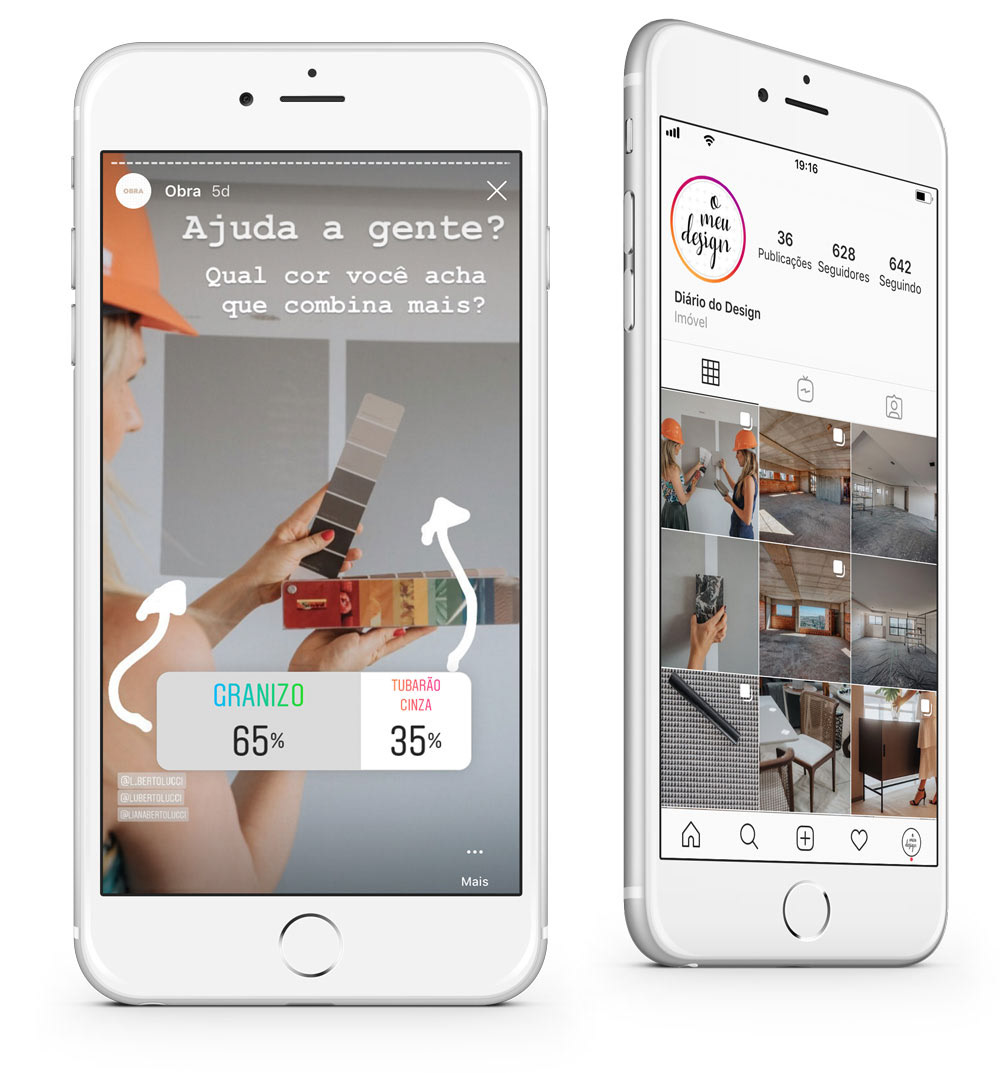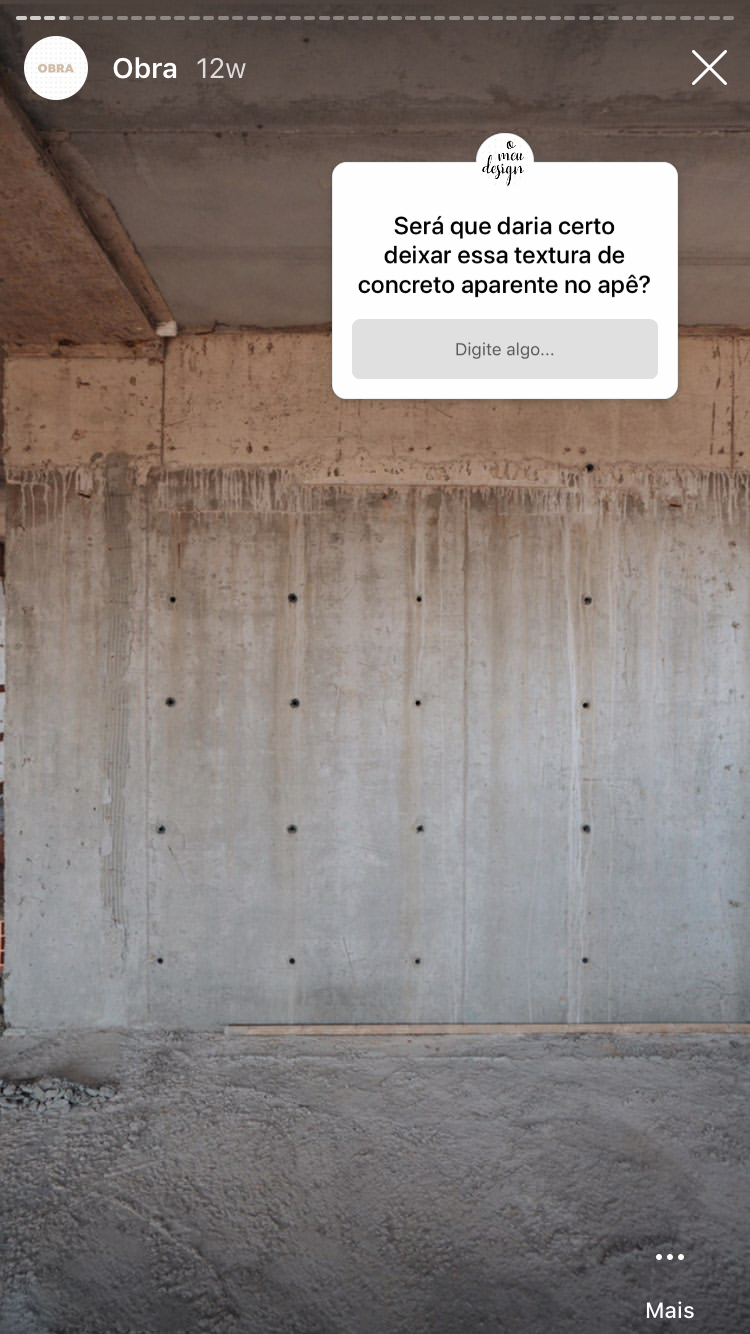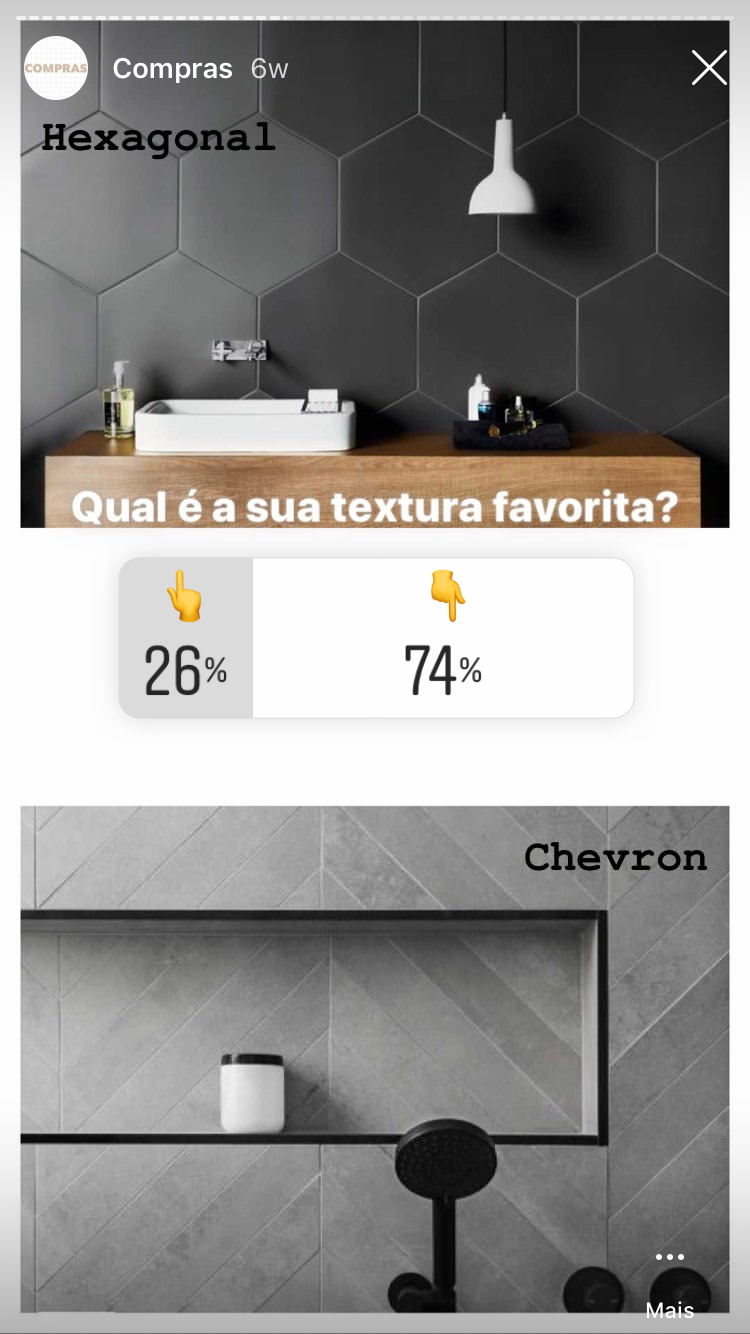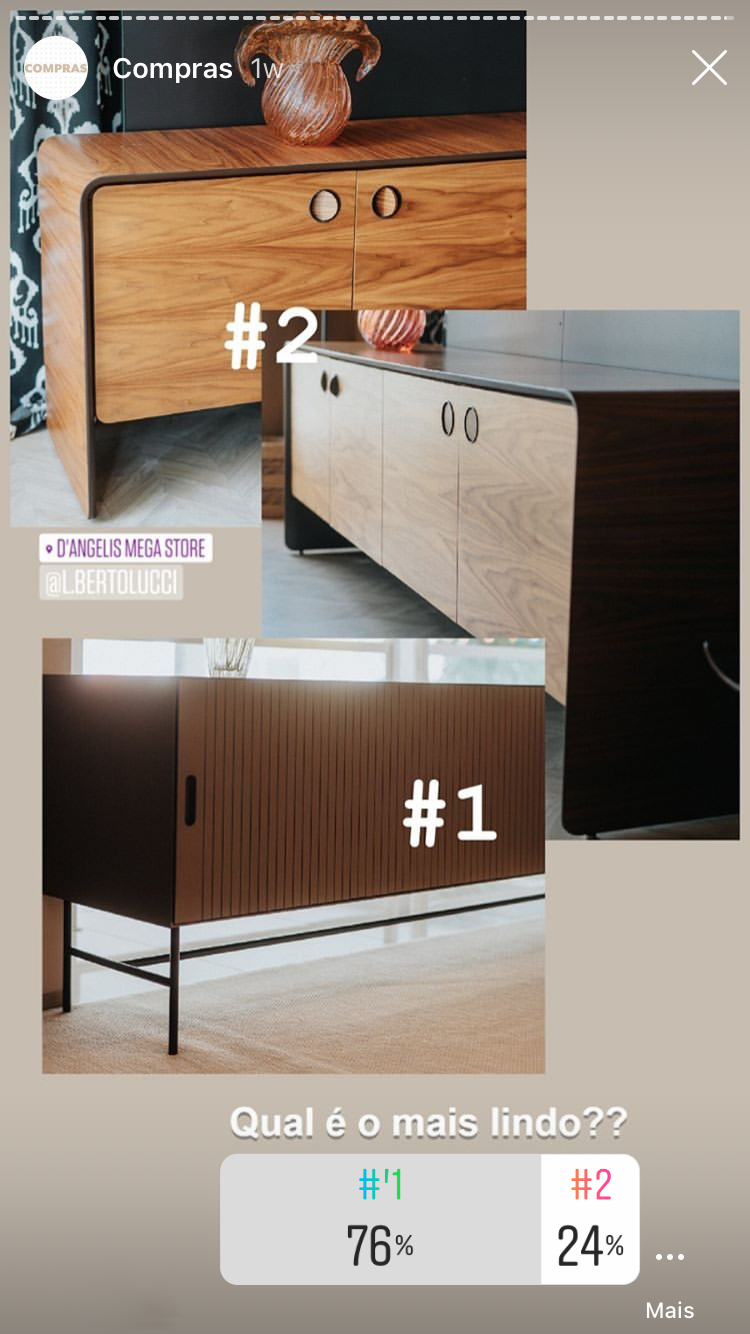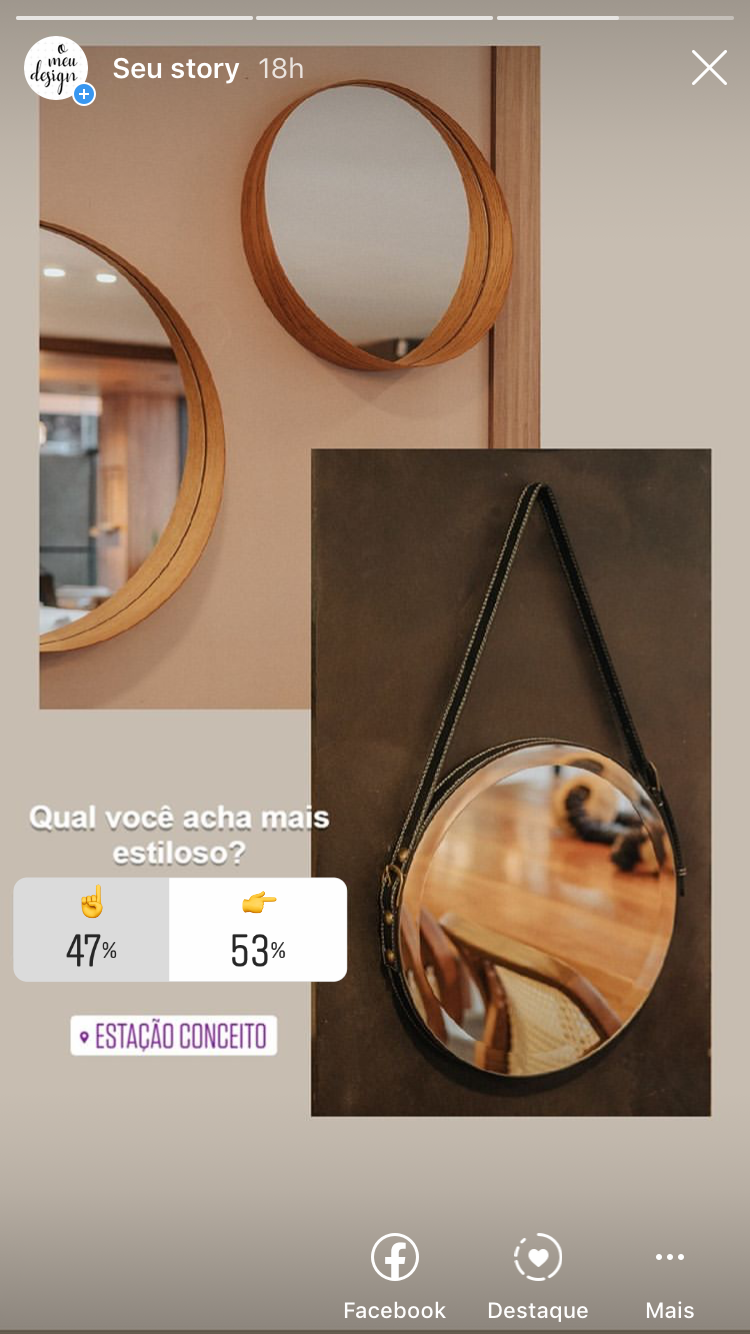 A partir de um cronograma inicial, periodicamente eram feitas captação de fotos, sempre com a equipe de comunicação e arquitetura juntas.
Nas postagens criadas, as arquitetas explicavam as decisões próprias de cada etapa da obra e ofereciam opções para o seguidores votarem, na forma de enquetes no I
nstagram Stories
. Além disto, regularmente eram postadas referências e apresentado o andamento da obra.
Os seguidores indicam suas opções favoritas, e a equipe se reunia para avaliar as escolhas e discutir como seriam inseridas no projeto.
As escolhas que entravam no projeto eram compartilhadas em postagens do
Instagram Feed
. Quando a obra terminou, o apartamento foi aberto para visitação.
From an initial schedule, periodically photos were taken with the communication team and architects. 
On the posts created, the architects explained the decisions made on each step of the work and offered options for the followers to vote, using Instagram stories. Besides, references were regularly posted and the development of the construction shown.
The followers voted on their favorite options, and the team gathered to evaluate the options and discuss how could they be inserted on the project. 
The choices that entered the project were shared in posts on the Instagram feed. When the construction finished, the apartment was opened to be visited.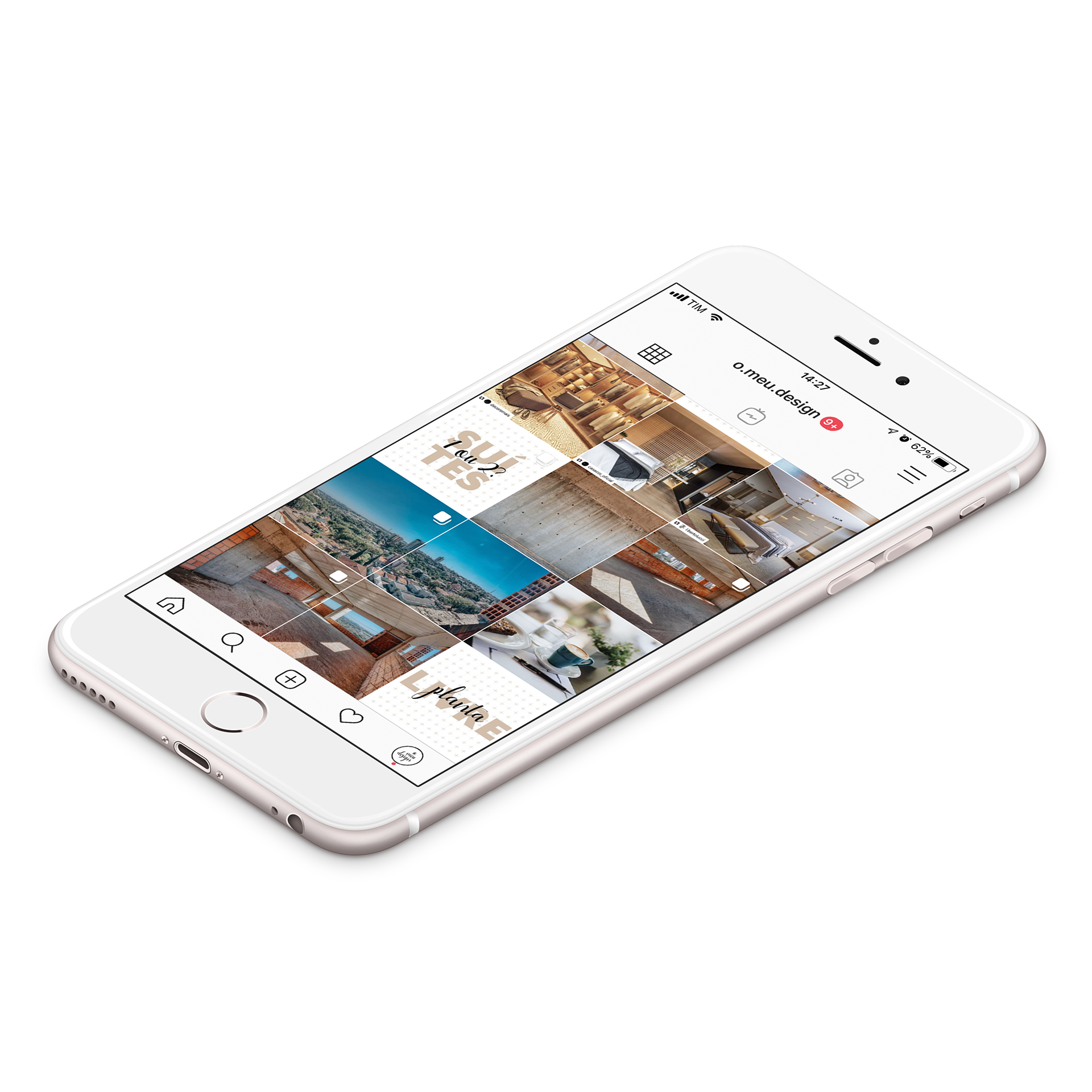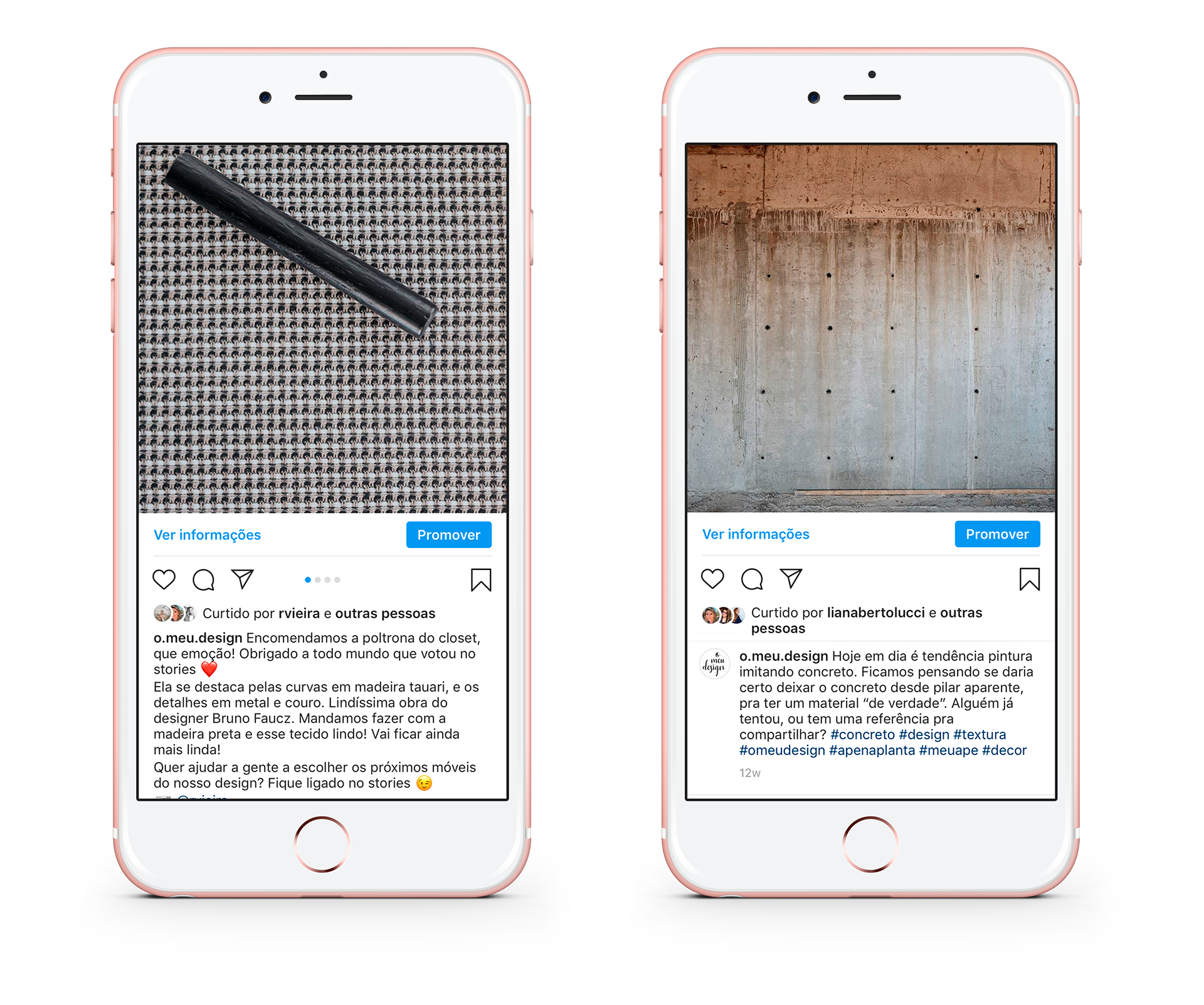 A curadoria das imagens para o
Feed
era feita cruzando-se o planejamento de conteúdo feito junto com o cronograma da obra es resultados de cada ensaio fotográfico produzido. Havia um cuidado regular com paleta de cores e composição das fotos para que a unidade do layout fosse preservado e uma narrativa visual consistente fosse construída.
The curator of the images for the feed was made crossing the content made along with the schedule of the construction and the results of each photo shoot. There was a regular care with color palette and composition of the photos for the layout apartment to be preserved and a consistent visual narrative was constructed.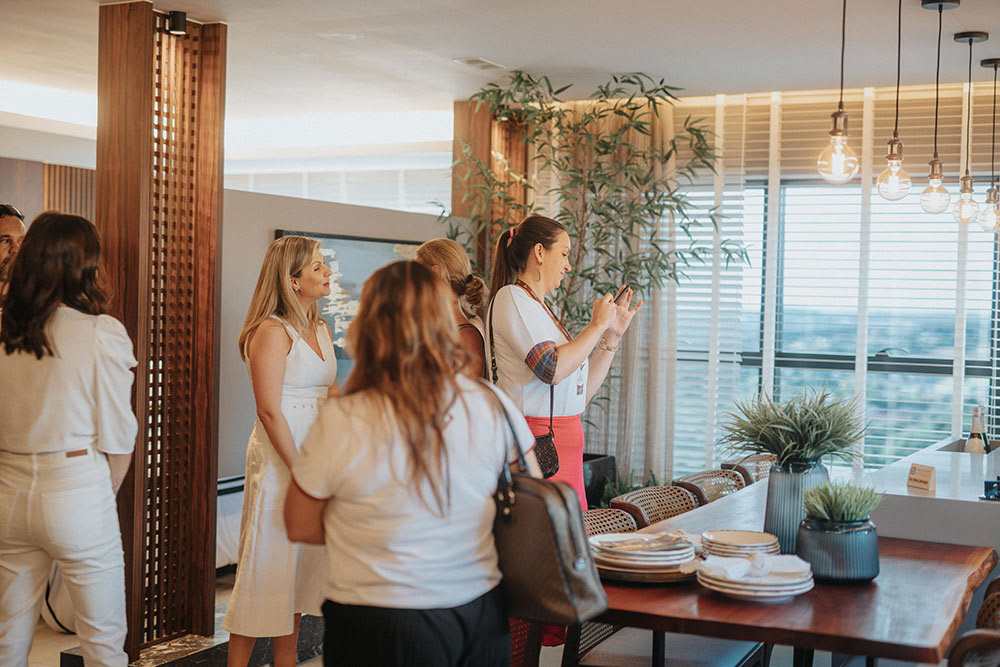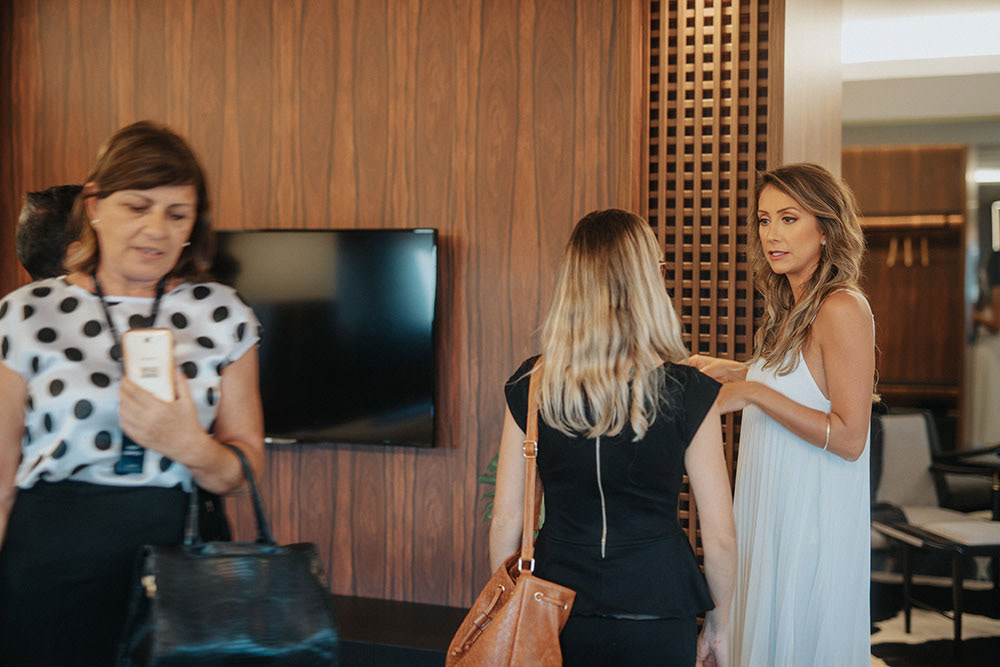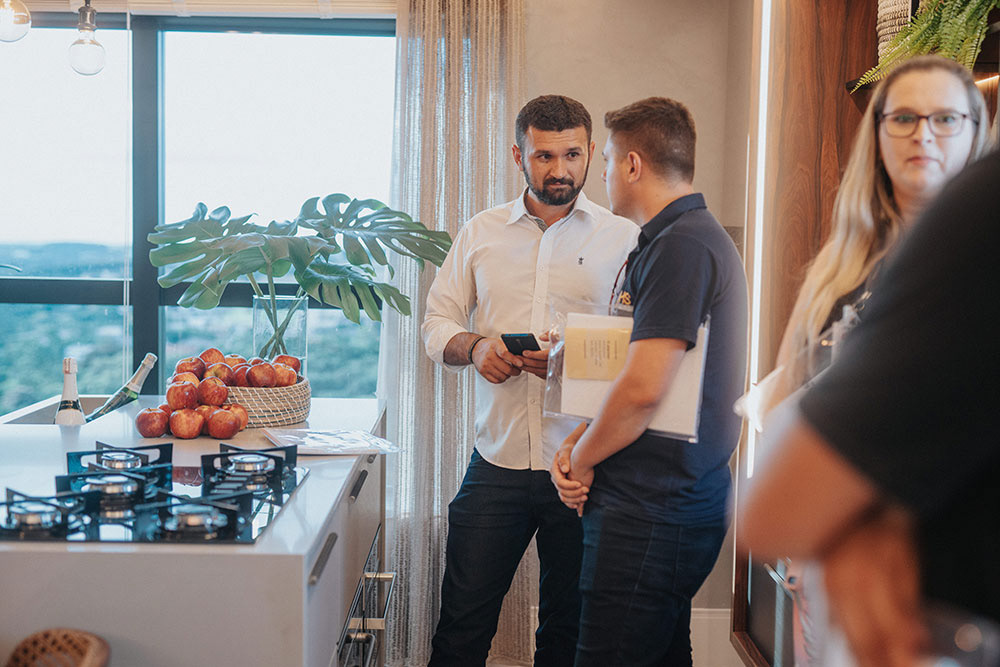 FICHA TÉCNICA
Direção de arte e criação: Laila Rotter Schmidt
Assistente de arte: Felipe Valenciano Cruz
Assistente de redação: Laura Bombazar
Assistente de social media: João Vitor Menegol
Fotos: Rodrigo Vieira